.Many thanks to Kleenex for sponsoring today's story, and keeping my life stylish!  Opinions are always my own.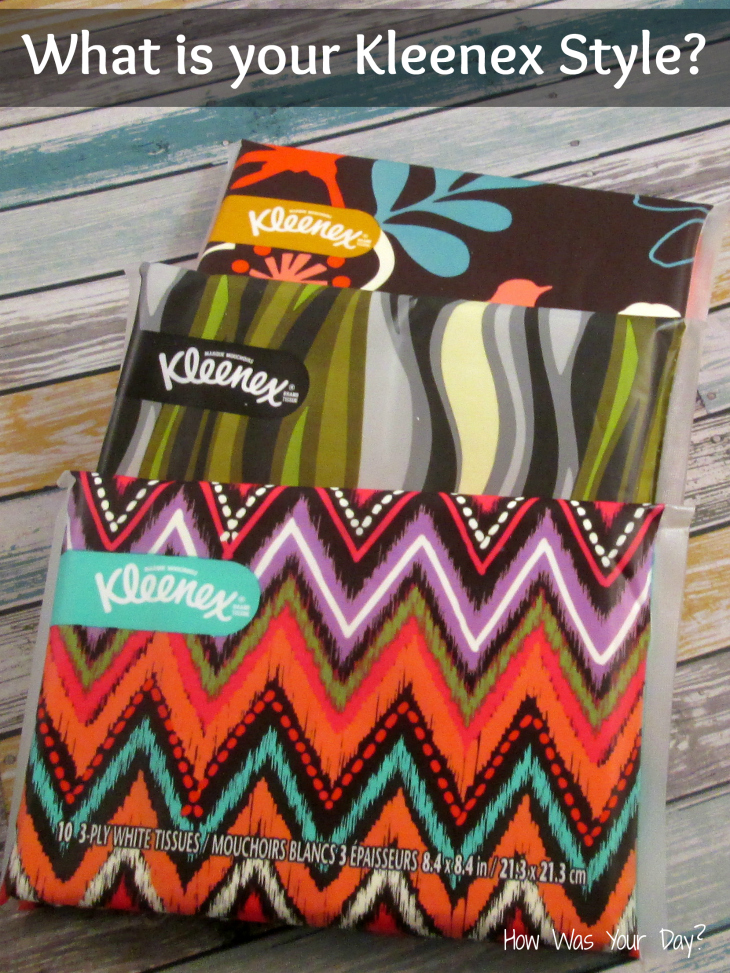 What is your personal aesthetic?  Some people like sleek and modern, with lots of white and polished metal.  Others like country chic with dusty shades of green or lavender. And still others go for the cabin chic look with tree branches, animals, and hunter green.
Me?  I go for bold. I love color.  I love texture.  I love pattern.  I bet you'd never guess that from looking at my site, though, would ya?  Anyway, that's one of the reasons I was so excited to see that Kleenex had partnered with one of my favorite designers for their new line of designer prints.
Who is this esteemed designer?  None other than Isaac Mizrahi himself! The king of bold prints and bright colors, Isaac Mizrahi has always been an expert at keeping these elements tasteful and somewhat understated.
These aren't just for your home, though.  Nope.  There are all kinds of great styles, including these fab pocket packs.  No more boring packages of Kleenex that have, like, zero personality.  These ain't your gramma's Kleenex packs.  I think these will be great for allergy season.
There are a ton of great new designs out!  Check them out and tell me – what's your Kleenex Style?