Thanks to Max Out Checkout for sponsoring this discussion.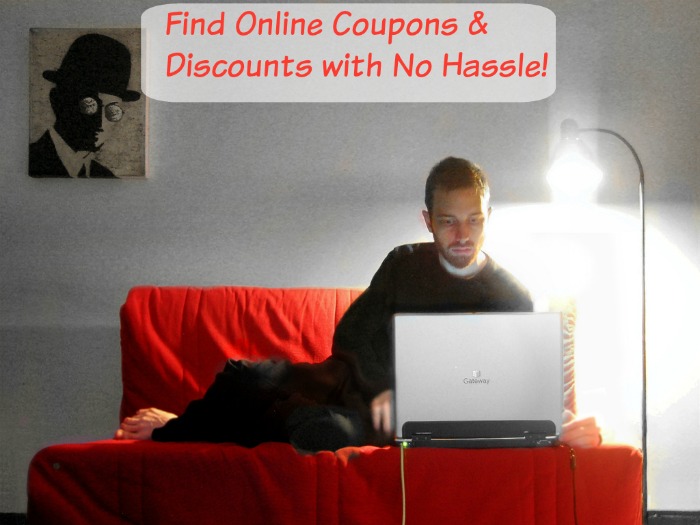 I don't know about you, but I kind of like to shop.  Okay, I lied.  I really like to shop!  I really like to shop online, too, because I can get all kinds of deals and special offers.  Sometimes, though, hunting down those deals can become a real hassle, or you may miss out on something.
Recently, I was shopping on Kohl's, and when I went to go look for a coupon code, the items in my cart changed price.  UGH!!!  If I would have had Max Out Checkout installed, I would have saved myself time and effort, not to mention frustration.  The best coupon codes would have literally been at my fingertips, and checkout would have been a breeze.
*RECORD SCRATCH*
What's Max Out Checkout, you ask?  Only the absolute best way to find deals and coupons on the things you want to buy, on your favorite sites.  Instead of being an external site that you have to navigate to, it's an extension for the Chrome browser.  You install the Max Out Checkout extension, and it creates a little icon in the upper right hand corner of your screen.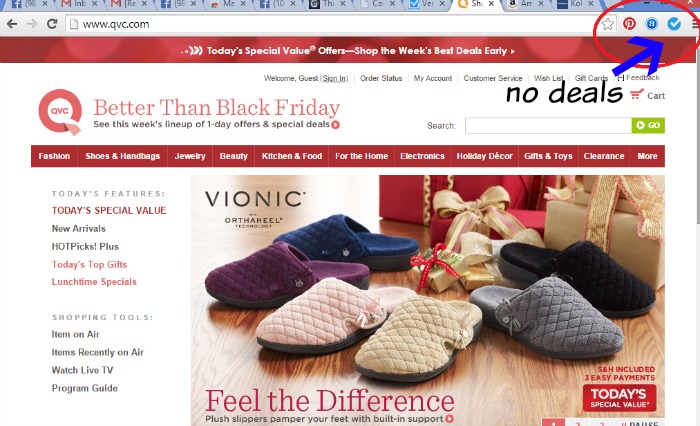 There's something I want to order from QVC.  They're not running any coupon codes right now.  So this is what the Max Out Checkout icon looks like.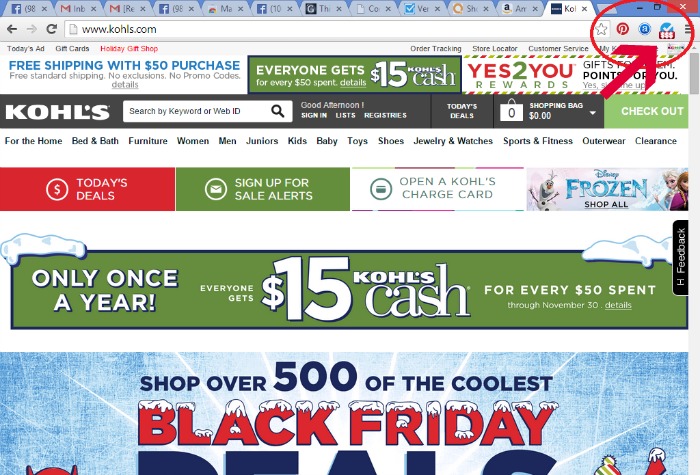 However, there's also some items I want from Kohl's.  Kohl's is having some amazing deals, and almost always have a coupon code floating around.  This is what the Max Out Checkout icon looks like when there are deals.
Click on the icon, and there's a dropdown screen that has the valid deals and coupon codes.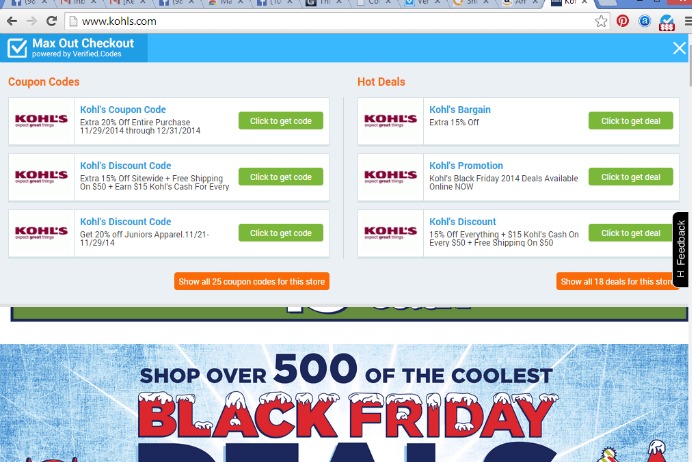 How awesome is this?  No more toolbars or annoying popups.  You just click the totally unobtrusive icon when you want to buy something.  Max Out Checkout is going to change the way I do my shopping.
Will you be installing Max Out Checkout?
photo credit: striatic