This is a sponsored post written by me on behalf of Energems.
Ever have one of those days? You know the ones I'm talking about. Those days that just seem to drag on and on, and are never ending, but you have a pile of stuff to get done? How do you get through the day?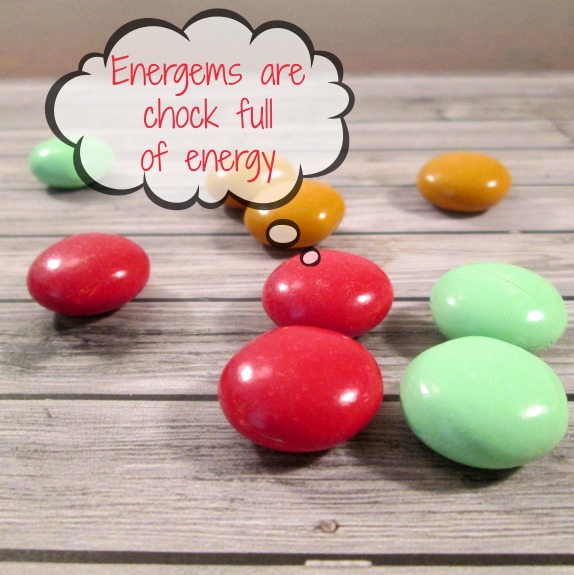 For me, personally, I tend to reach for a treat. Like candy or maybe a soda. Sometimes, I'll get out for a couple minutes and go get a frou frou coffee drink. I do this for a couple reasons – one, it allows me to clear my head and get out for a couple minutes. Second, it gives me a dose of caffeine and sugar. Third, I get horrible headaches and find that caffeine helps alleviate them.
I come back to whatever I'm working on refreshed with a new view. However, I'd love to find an alternative to this habit. It can get expensive, and these treats are not exactly waistline friendly.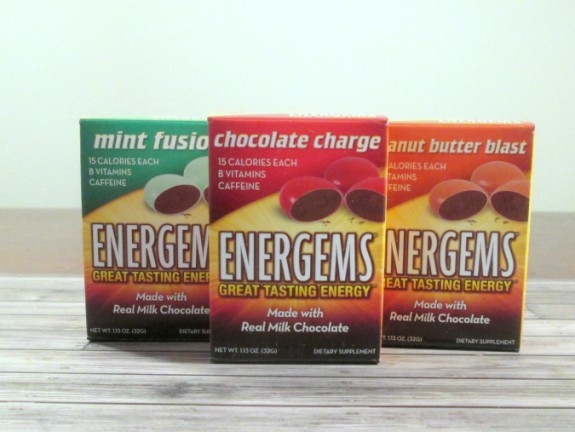 Enter Energems
"What the heck are Energems?" you're asking. It's okay, I was unfamiliar, too. Energems are candy coated little energy blasts. They're made with real milk chocolate, B vitamins, and proprietary blend of caffeine. Think of a giant sized candy coated chocolate that packs a boost of energy. Three pieces of Energems are the caffeine equivalent of an energy drink or a cup of strong black coffee and have a mere 45 calories.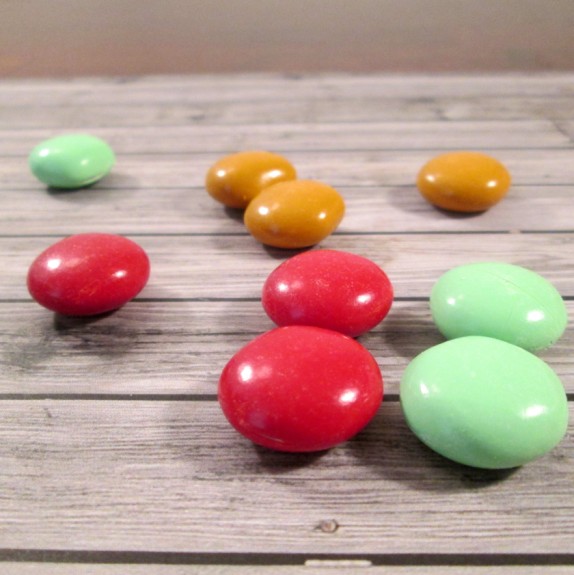 Energems come in three flavors – Mint Fusion, Peanut Butter Blast, and Chocolate Charge. I tried the Peanut Butter Blast first, and thought they were kind of odd. They tasted like vitamins and energy drink and chocolate, and not in the good way. They tasted okay, and I think I was just surprised by the taste. I think I expected it to taste like a peanut butter cup.
Next, I tried the Mint Fusion Energems. Now these were pretty good! They have a strong minty flavor that really comes through. These were by far my favorite of the three varieties.
Finally, I tried Chocolate Charge. They reminded me of carob. Not quite chocolate, but chocolatey. Of course, when I was 8 or so, I thought carob was the greatest thing in the world, sooo…yeah. It's not necessarily a negative. They taste way better than black coffee or energy drinks, though!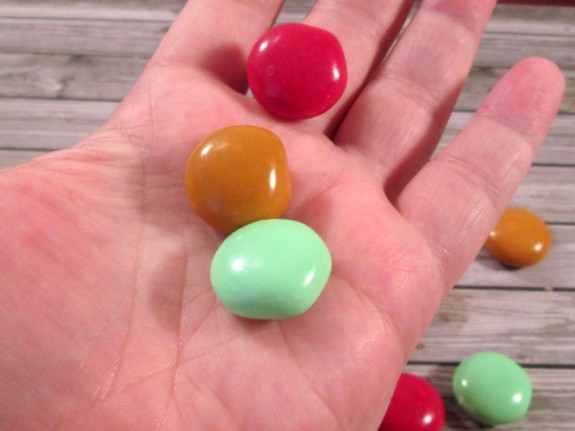 One thing that I was sort of concerned with is the fact that there's 3 servings in a box. That's fine for adults, but kids could easily eat a whole box. Especially since they look like candy. I don't know what the side effects of a kid having the equivalent of 3 strong cups of coffee is, but it can't be good.
Would I use Energems?
I would definitely use the Mint Fusion Energems, I'd probably buy them if I saw them. I would use the other two varieties, but I don't think I'd go out of my way to purchase them. However, they are reasonably priced at just $2.99 per box.
Energems are energy supplements that are bite-sized, hard-coated gems made with real milk chocolate. Designed for the modern, on-the-go consumer, they contain caffeine, B vitamins and a proprietary energy blend. Think of them as a great alternative to traditional energy drinks and energy shots!

You can try Energems absolutely for FREE! Just click over to their Facebook fanpage and sign up now: http://on.fb.me/152n9pb

Energems are a delicious and low-calorie way to boost your energy, focus and concentration! Please visit http://energems.net/ for more info.

This is a sponsored post written by me on behalf of Energems.