What kind of Holiday Shopper are you?
Do you work on it all year, picking up gifts as you find them for all the people on your list?
Does the Black Friday-Small Business Saturday-Cyber Monday kick off your shopping season?
Or are you like me, and wait until the weekend before Christmas to get into shopping mode?
This year, I am trying to start earlier.
I learned that if I plan just a little bit ahead, I can shop online, and get most everything that is on my list with little effort.
A big part of this is going to be eBay and the
eBay Gift Guide
! Where else can you go online, find virtually everything under the sun, and not have to fight the crowds?
I used to be a big shopper on eBay, but over the past couple of years, not so much.
But this year I re-discovered eBay and it is still a viable and fun place to shop online.
Here is my list and the variety of items I've found so far (If you are a family member, you are on your honor to skip this part):
Greta's eBay Gift Guide
Mom – my mom wants a new purse, and she likes unusual colors. I thought this one, from Michael Kors, might be a nice everyday bag
Dad – Dad wants a new e-reader. He likes that he can make the print bigger. How 'bout this?
Brother – Bro wants a new computer for school. This one from Dell looks like it would fill the bill.
Sis – Sis wants boots. She is a little bit free-spirited, boho style. These would be cuts with jeans or skirts!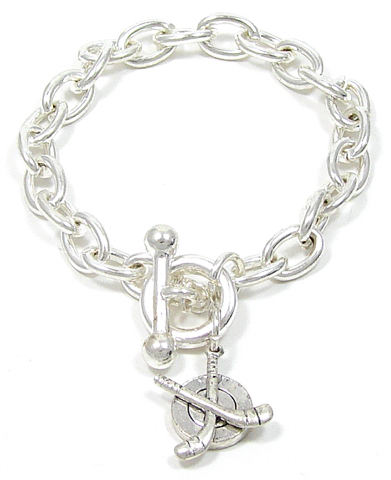 Babysitter – she loves hockey, and anything hockey related. I thought a charms bracelet, with a hockey charm, would be good.
My boss – she loves her dog, so I found this little Christmas garland made of dachshunds.
My guy friend – he loves his football, so I thought he might like this game for his XBOX.
My neighbor that I like-She loves doing stuff with her kids, so I thought they might enjoy this to make for the holidays.
For the mail carrier-we have a female carrier, and I try to find something a little different to get her. I noticed she always has painted nails.
And last but not least, how about me? I want a new pair of nice gloves; how about these from Ugg.
One other thing that I like on eBay is their Gift Guide.

You can shop by price or product groups, and when you find some likely gifts, save them to your own Gift Guide on your Watch List. I also like that a lot of eBay sellers are mom and pop businesses that either make most of their income from the site, or a big share. They also have a phone app that makes it easy to shop on eBay from your phone (a new phone is on my list, too, Santa, if you're reading).
It took me about an hour to find ten gifts. How much time can eBay save you!
I wrote this review while participating in a blog tour for Mom Central Consulting on behalf of eBay. I received a promotional item to thank me for taking the time to participate.