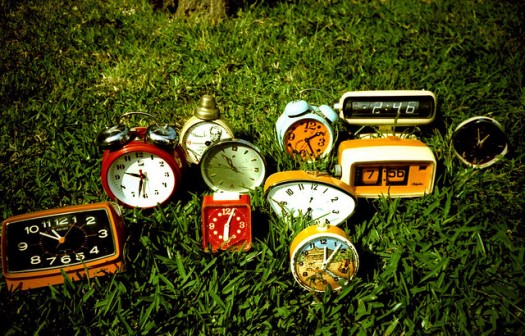 Are you a morning person or a night owl? For me, I have to admit – I am a little of both. If I'm ready to get up in the morning, I practically spring out of bed and get right to business. If it's a work at home day, I'm up and at my computer quickly. If I have to go in to work or be somewhere, I can be out of the house in about 15 or 20 minutes.
However, I've found that I get my best sleep between about 7 am and 11 am. That works fine if I'm working at home that day, but it's not so good if I actually have to be somewhere.
My other indulgence is a mid afternoon nap. I got in that habit several years ago when I was doing 6 Week Body Makeover. One of the recommended components is an afternoon nap, to let your body rejuvenate. Well, sure, if you say so! Who am I to argue with the experts? If they say I need a nap, I need a nap!
I've also found that late at night, I can really buckle down and focus, and get stuff just hammered out! If I need to write something, I can do it really quickly after about 11 or so. I don't know if it's because that's when stuff quiets down, or I just get in a zone, or what.
The worst part is that it all builds on itself. I need a nap, so I can stay up late and get work done. I have to sleep late because I stayed up so late. I have to take a nap, because I had to get up early. I can't sleep, because I took a nap. Such a vicious cycle!
How about you? Are you a morning person, a night owl, or somewhere in between?
photo credit: cx33000 via photopin cc