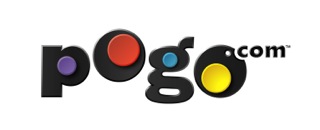 I've always been a fan of computer games. I use them to veg out, de-stress, decompress, and sometimes to think. Currently, I like to play online games. I started with Where in The World is Carmen San Diego games when I was like 5 or 6 years old. Well, now that I think about it, I think I actually started with some math or hangman-type games before I started school.
I progressed to Tetris, then Welltris, Oregon Trail, and beyond! When the internet came about, it opened up my whole world of gaming! There were other games I could play. And there were websites, like Pogo, devoted to computer games. I was a little like WHOA!
It was in my teenaged years that I discovered Pogo. Pogo is an online gaming site that currently offers over 100 games. I was like "You mean I can play all these awesome games in one place?" I started with the really fun free games that they offered. Then, I noticed these people were talking about badges and challenges in the game chats. What was that about? So, one day, I asked. It was then that I found out about Club Pogo!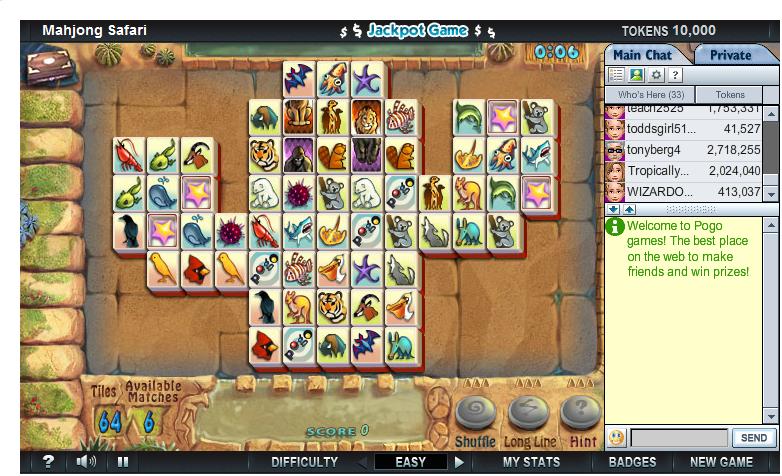 Club Pogo has a couple of weekly challenges, where you can earn badges for playing games. They also have a ton of games, like Monopoly, that are only for Club Pogo subscribers. It was during one of these weekly challenges that I learned I love to play Canasta.
One of the great Pogo Games to play is Poppit. It's quick, easy, a little bit mindless, and I can play half a dozen rounds of it in 5 minutes. A lot of times, that's long enough to get a mental break from whatever I was doing. Poppit is so easy and fun that even kids can play and win. A lot of Pogo games are easy enough for kids and fairly family friendly. Of course, you always want to monitor the little ones and their online time.
Race against the clock and pop as many balloons as you can. To play the Poppit!™ Sprint puzzle game, all you have to do is pop groups of two or more balloons of the same color in one minute. Fast pops of three or more balloons of the same color increase your multiplier and score.
Play the full version of this puzzle game for free* on Pogo.com. Once you register, you will also be able to save your high scores, tokens, and be able to enter daily for a chance to win prizes**. Join Pogo now and play over 100 free* online games!
*Internet connection and EA account required. Must be 13+ to create an EA account.
**NO PURCHASE NECESSARY. Eligibility restrictions apply. See Official Rules for details and alternative means of entry.
>
I was compensated for this post. All opinions expressed are my own.