One glance at my Instagram account, and you'll see that I'm a little obsessed with deer.  How did it start?  I'm not exactly sure, to be honest.  I just know I have deer fever and there ain't a cure.  So, we're doing a roundup of deer chic.  Your deer have to look good too, y'know.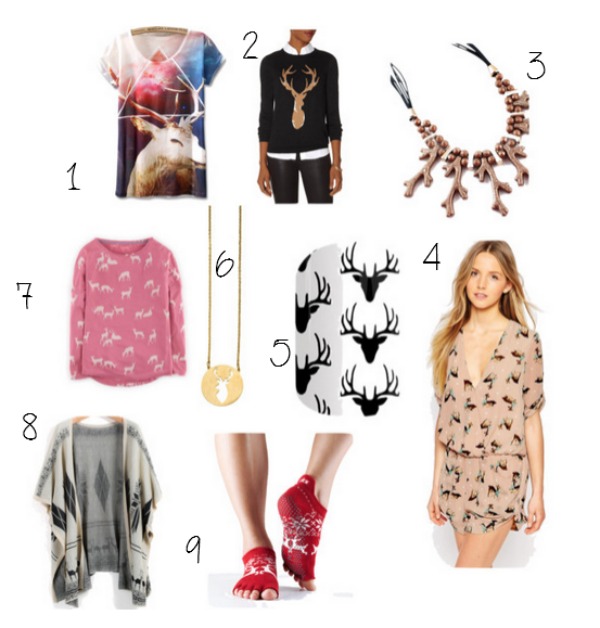 Oh, wait…What's that?  It's not deer clothes, but rather fashion items for humans that have deer on them?  That works too.  That might actually be better.
1. Lifelike Deer Tee 2. The Limited, sold out 3. Antler Necklace 4.  Deer Playsuit 5. Jamberry Nails 6. Deer Necklace 7. Must Have Tee /  8. Deer Cardigan  9. Toe Socks, sold out
Buck the trend, and add a little deer chic into your fashion wardrobe.
For more Spring and Easter fashion and beauty posts, visit a few of my favorite bloggers: