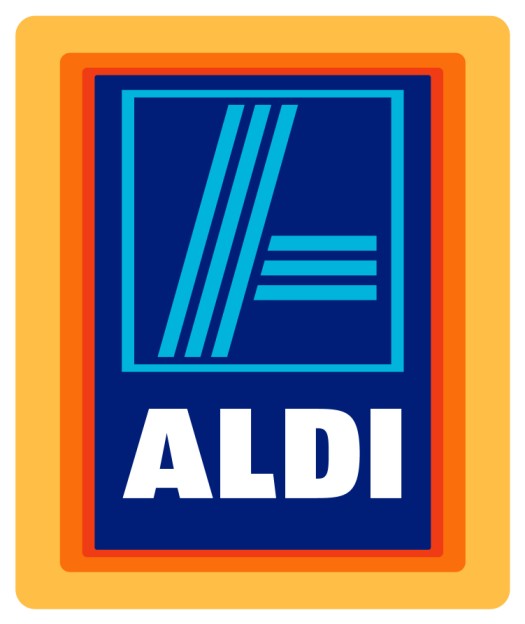 Have you ever shopped at
Aldi
? Although I had heard about Aldi, and we have two stores nearby, I had never ventured into one. Some of my friends swear by their quality, prices, and unique way of doing business. Aldi is a European based grocery chain and is sort of like shopping at one of the discount club stores only on a much smaller scale.
What kind of stuff does Aldi offer, you ask? Well, it's mostly packaged foods, with a small selection of fresh produce and refrigerated items. They also have a fair amount of frozen foods for a smallish store.
Aldi Holiday Selections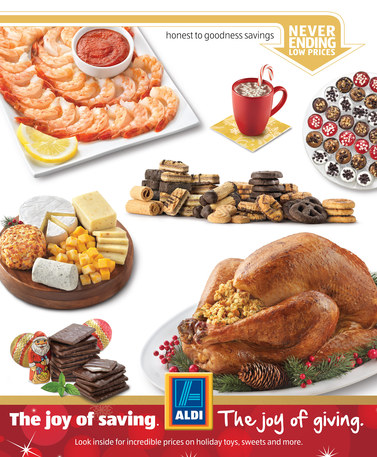 Cheeses are always a great addition to your food list when having a party. How about some cheese for a cheese plate? Some Aldi stores offer gourmet choices like Edam, Havarti, and Brie. Aldi also carries a Specially Selected Smoked Gouda and a regular Gouda that would be wonderful paired with some fresh bread or crackers, crudité or cured meats. They also have Goat Cheese, also known as Chevre, which would make a tasty dip or spread. Pair any of these cheeses with Savoritz Pita Bite Crackers.
Of course, you'll want a beverage to ring in the New Year. Aldi's selection includes just about any type of beverage you could want. You may want to choose a couple of their award-winning wines from around the world to go with your dinner or a liqueur for after dinner drinks or cocktails. You can even pop a cork on a bottle of Brut sparkling wine. Having a kid friendly celebration, or looking for something for the non-drinkers? Aldi also offers Nature's Nectar Sparkling Apple Cider or Sparkling Red Grape Juice Cocktail.
Aldi offers some great items for your holiday entertaining. While Aldi doesn't carry everything you need, you can get a lot of the items you're seeking out for your party, at a discounted price.
I participated in a campaign on behalf of Mom Central Consulting for ALDI. I received a gift certificate to facilitate my review as well as a promotional item as a thank-you for participating.