I participated in a campaign on behalf of Mom Central Consulting for Cascade. I received a product sample to facilitate my review and a promotional item as a thank you for participating.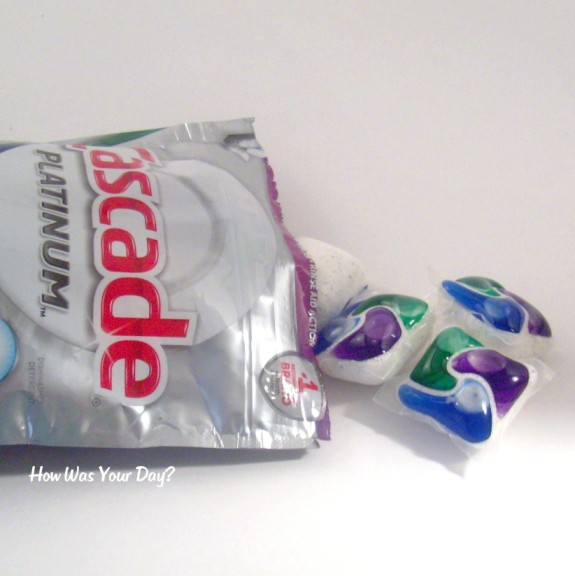 I hate to do dishes. Hate hate hate it. Normally, I'd say that hate is a really strong word, and you shouldn't use it, except in extreme circumstances, but, ehhh….I hate to do dishes. When I move into a new place, I make sure that there's a dishwasher.
My current dishwasher is old and creaky. It's not the best in the world, but it beats the heck out of doing dishes by hand. One of the ways that I make sure that my dishes are clean is by using Cascade and the new Cascade Platinum packs.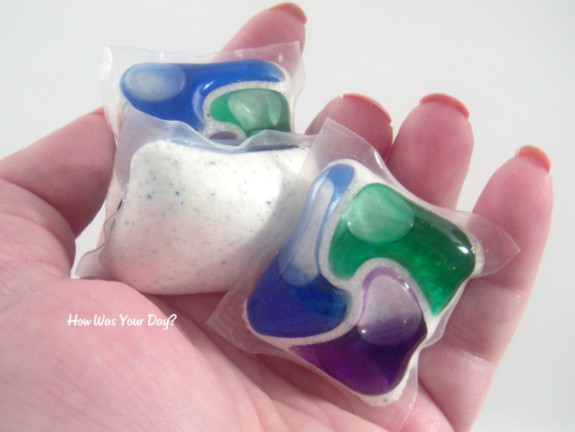 About 8 months ago or so, the soap compartment stopped popping open during the cycle. Oh noes…what am I gonna do now? That was about the time that I started using the all in one soap packs. I just drop one in the silverware caddy and it's all good. With the Cascade Platinum packs, I rarely have to run a dish, a pan, or a plastic storage container back through Ol' Creaky. That wasn't so with the other detergent.
I'm not the only one that think Cascade Platinum is pretty great. Nope, Gail Simmons thinks so too. Yes, THAT Gail Simmons, the one of Top Chef and Food and Wine magazine fame. Why does she like Cascade Platinum? Because it makes your food shine on super clean dishware. PLUS – Cascade Platinum gets all the food, sauces, caramels, and coulis off of your dishware. Want more of Gail? Of course you do. Check out the Cascade Facebook page for additional videos.

Are you like me? Do you need to replace your dishwasher? Well, then, you're in luck! Cascade is giving away two Whirlpool dishwashers every week. As if that wasn't enough, one lucky winner will get a Platinum Kitchen makeover! It's easy, too. Just sign up, then Instagram a photo that fits with the weekly theme. Check out the contest landing page for all the details.