This post brought to you by CENTURY 21. All opinions are 100% mine.
I've always been into fashion and clothes, ever since I can remember. I've also always had my very own sense of style. No one can doubt that!
While one of my great pleasures is browsing through the glossy pages, perusing the latest haute couture fashions and prêt a porter styles, I am pretty sure that I'll never own one of those pieces. I mean, sure, I have some pieces from upscale brands but no real designer items. Mainly because I'm frugal. $285 for a blouse? I have to really love it. And it has to be so timeless and classic that I can wear it season after season.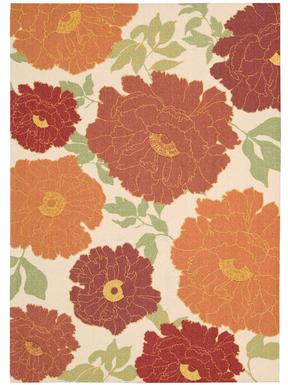 Ivory Floral Vista Rug from Nourison Rugs
Because of this passion for fashion, I've always wanted to visit New York City. It's one of the places that I've never been, and people are always surprised when they find out! Century 21 has the potential to change all of that. Century 21 is a chain of stores in the New York City metro area. Heck, there's two huge locations in Manhattan alone – on at Lincoln Square and one Downtown. They offer moderate and high end brand merchandise at a substantial savings. Like, up to a 65% off retail savings.
Bedding from French Laundry. Can I have one of everything, please?
And it's not just ladies items, either. From what I've heard, Century 21's men's department is as fantastic as their selections for women. If you've ever tried to shop for – or even with – your guy, you know how limited the selection for him can be. Century 21 even has an amazing selection of homewares and linens. Le sigh…I love really great linens.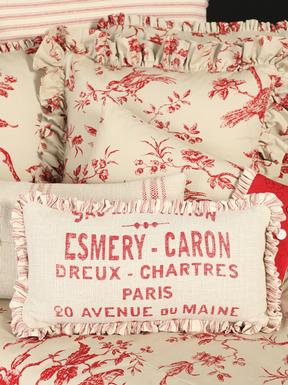 Maybe a couple of these fantastic pillows?
And how great is their selection of products? Even celebrities shop there. Like Stacy Keibler! Um, what??? I wanna hobnob with celebs while I shop!
Think visiting New York City and Century 21 is just a pipe dream? It doesn't have to be. They're currently running the Empire Hotel sweepstakes in which the winner will receive a $500 Century 21 makeover and a 2 night stay at the Empire Hotel. Be sure to head on over and enter. I surely did!