California Delicious provided a Gift Basket for editorial purposes.  Opinions are our own.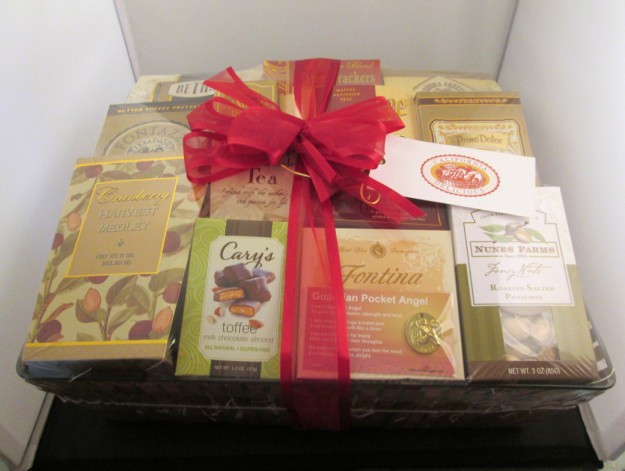 One of my favorite parts of the holidays has always been getting gift baskets.  I'm not sure what it is about a gift basket, but it always feels extra special.  I think it's the themed assortment of products and all the tasty gourmet treats that are included.  I spent many an hour during the holidays, sitting in my mom's office, gorging myself on the treats from gift baskets.
California Delicious is a company that puts together fabulous gift baskets, with a twist! You see, the majority of California Delicious's items come from companies that are from the great state of California!  Great idea, right?  There are so many gourmet food companies, as well as fantastic produce and wonderful wine, to be found in California.  Why not put themed gift baskets together with these items?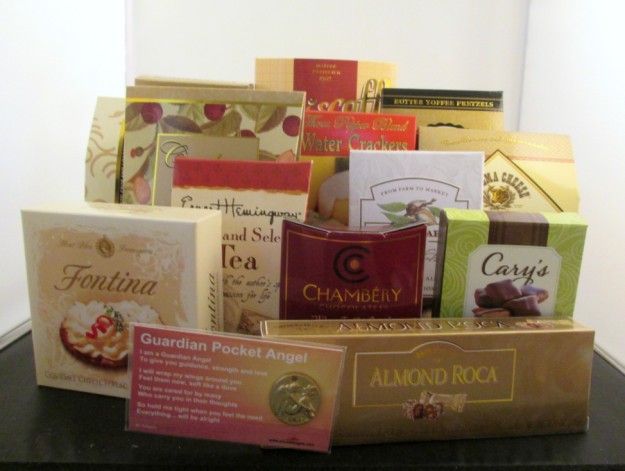 The treats that are included in the California Delicious gift baskets are really unique and different, too.  Sure, there are the normal items like cheese spread and crackers, but instead of a port or cheddar flavored spread; my basket included a Fontina cheese spread.  There was a tasty cranberry & (California grown?) almond trail mix.  Roasted and salted pistachios from a local pistachio farm.  Chocolate Chip Cookies from a local cookie company.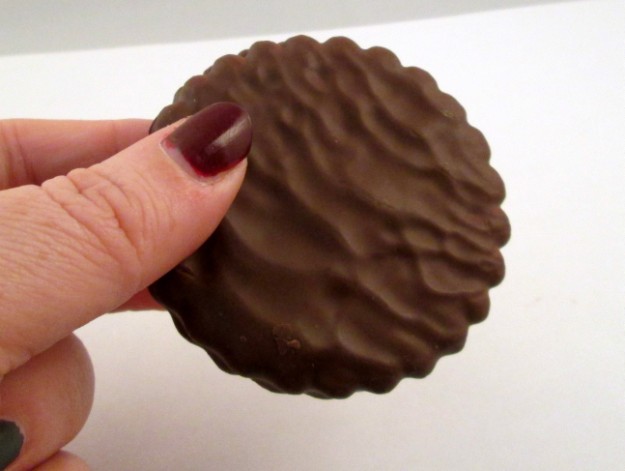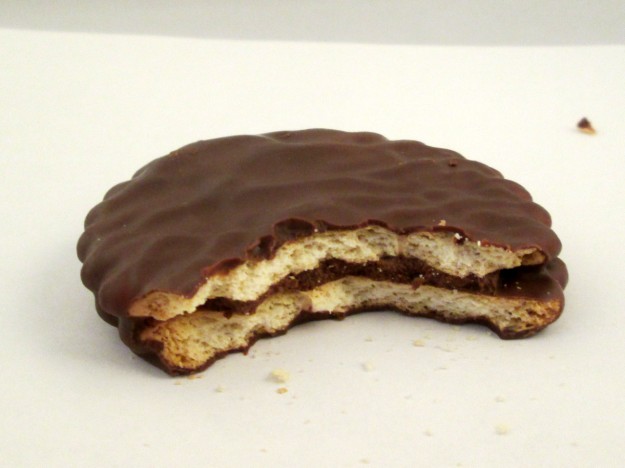 I consider myself a pretty gourmet food connoisseur, and there were even treats that I had never thought of!  For one, I had never thought of toffee pretzels.  I mean pretzels that are dipped in toffee?  It's the perfect combo of salty and sweet, and it may just be an evil genius that came up with this combination.  How about truffle cookies?  They were crispy cookie sandwiches with a chocolate truffle filling, that were dipped in chocolate.  These are just a few of the great items that were in my California Delicious gift basket.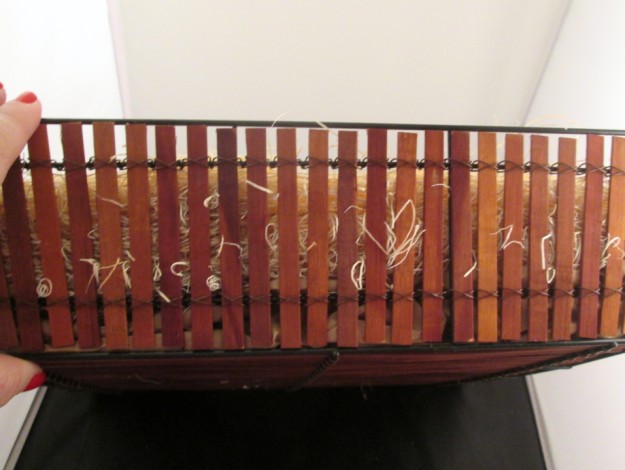 The basket itself was pretty cool, too.  It reminds me of a classic apple basket, but a whole lot nicer.  A lot of times, the basket you get with a gift basket is kind of meh and pretty flimsy.  Not this one!  Once my treats are gone, I think I'm going  to use it in my bathroom to wrangle some of my things like extra hand towels, hand lotions, and soap.
I know that I have a new place to look for my gift baskets!  What's your favorite aspect of gift baskets?