We received a review copy of What Would Brian Boitano Make?  All opinions are our own.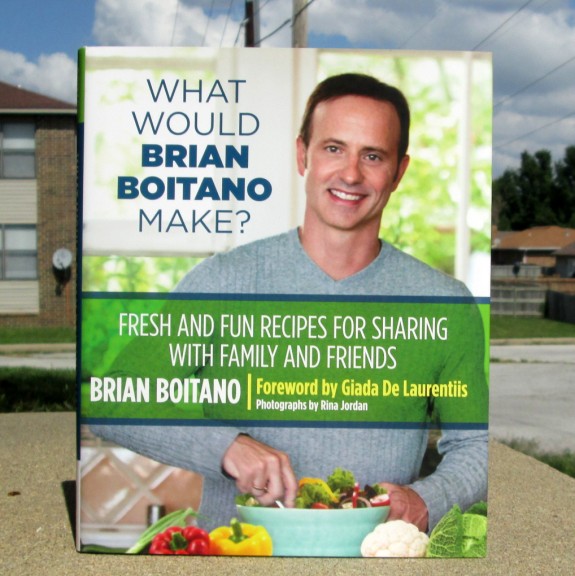 Way back when, I was a little obsessed with figure skating.  I suppose it was they heyday of the sport, around 1990-1995 or so.  One of the famous skaters of that time, Brian Boitano, has segued into a new career.  Since 2009, he has been the host of a cooking show called "What Would Brian Boitano Make?"
Due in part to travelling around the world several times over, Boitano has developed a strong appreciation of other cultures.  What's one of the biggest parts of culture?  The food, of course. What Would Brian Boitano Make?  Includes recipes that are inspired by locales all around the world.
The book is divided by types of recipes.  Pasta dishes in one chapter, beef in another, desserts in yet another chapter.  Most of the recipes have great, full color photos of the dish.  Some just have photos of the recipe ingredients, though.
At the very end of the book, there's a collection of suggested menus consisting of recipes from the book.  How convenient is that?  It's almost as if you made all the dishes, and said his name three times, Brian Boitano might show up at your table!
The book is peppered with cooking tips for the recipe, options and alternative ingredients.  One recipe calls for the juice of a Meyer lemon. I'm pretty sure that I couldn't get a Meyer lemon in town if my life depended on it.  The recipe says that you could use a 50/50 mix of regular lemon juice and orange juice as a replacement.  Well that I can do, no problem!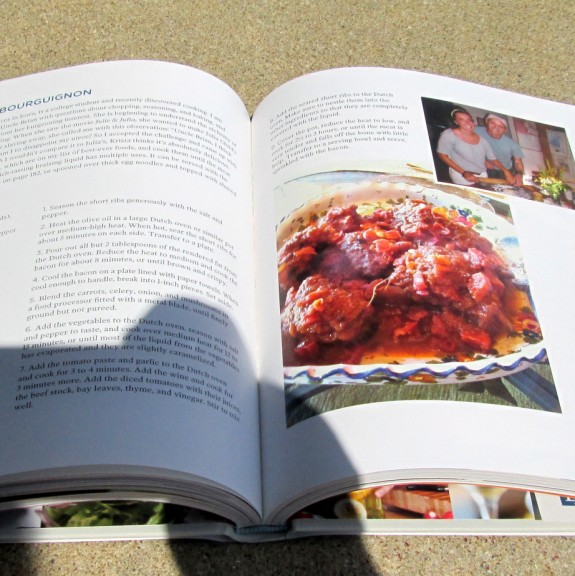 The other great part of What Would Brian Boitano Make? is that there are tons of anecdotal stories.  Reasons why he's sharing this particular recipe.  Why does this particular dish hold a place in his heart?  Where is this recipe from and what's its history?  Plus, there's a ton of personal stories of the Boitano family and his skating journey.
What Would Brian Boitano Make? is the perfect gift for those that are cooks or for those who are figure skating fans.