This Baby Shower Invitations post was brought to you by Tiny Prints.  All opinions are my own.
For a while, it seemed that everyone I knew was pregnant or had a baby that was just a couple months old.  Every weekend, I had another baby shower to attend.  While some of these ladies had cute baby shower invitations, many did not.  Tiny Prints has some super adorable baby shower invites.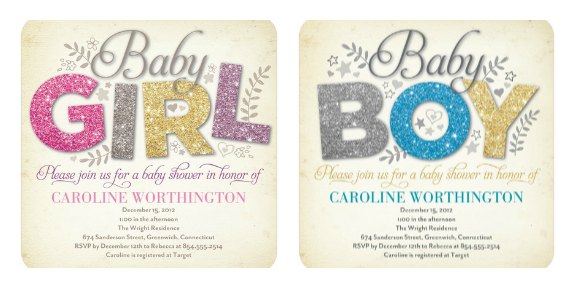 The All Things Glitter invites are super cute.  Sorta handmade-scrapbooky looking, but without all the work and mess.  They have ones for Boys and for Girls.

I really like the Lovely Laundry cards.  Of course I do, because baby clothes are absurdly adorable.  Again, they have ones for girls and ones for boys.  I think that the boy one could also be used for those that are "Team Green."

Perhaps you're looking for something a little more timeless.  The Wonderful Woodland invites fit that bill.  Super cute baby animals that have the look and feel of classic book illustrations.  Again, these are available in a girl style and a boy style.
Perhaps you're a member of Team Green.  We all know them.  They're the people that either aren't planning to find out the gender of their baby, or they don't want to reveal the gender.  I totally respect that!  Well, they need and want awesome baby shower invites, too, right?  Of course they do.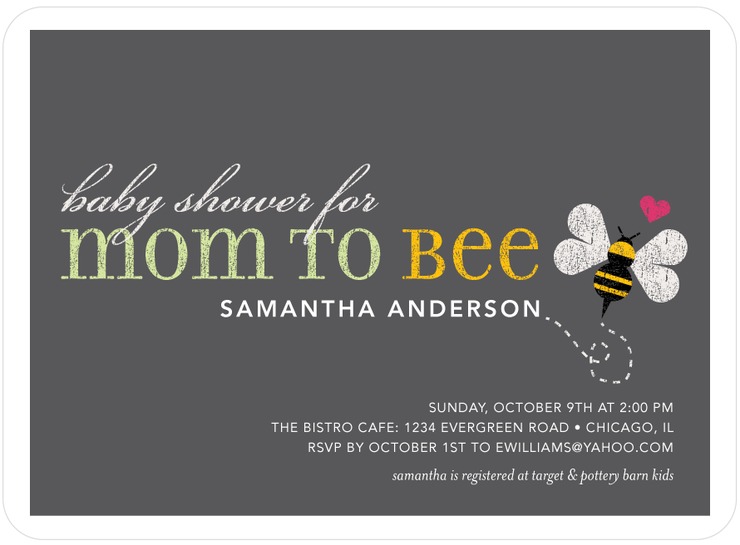 The Loving Bee design is a great example.  Gender neutral, with a great Bumblebee faux chalkboard design.  Although, I do think it skews slightly girl.  Perhaps it's the heart and the bee that's throwing me off.
The Baby Board is totally neutral and somewhat mature.  In fact, I could think of a couple of adult-geared occasions that I think these invites would be great for.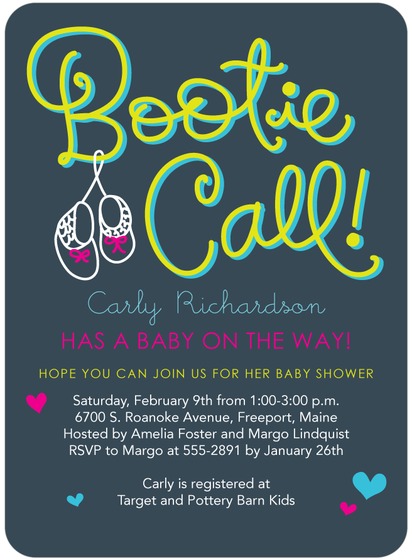 Bootie Call is a fun, vivid baby shower invite that's not so baby-ish.  A little tongue in cheek with really fun, bright colors.
If you like these baby shower invitations, you'll love TinyPrints' other offerings – birth announcements, stationery, business cards, photo books, and so much more!