Special thanks to ForRent.com for sponsoring this post about Kansas City.  Be sure to check out their guide to living in the KC area.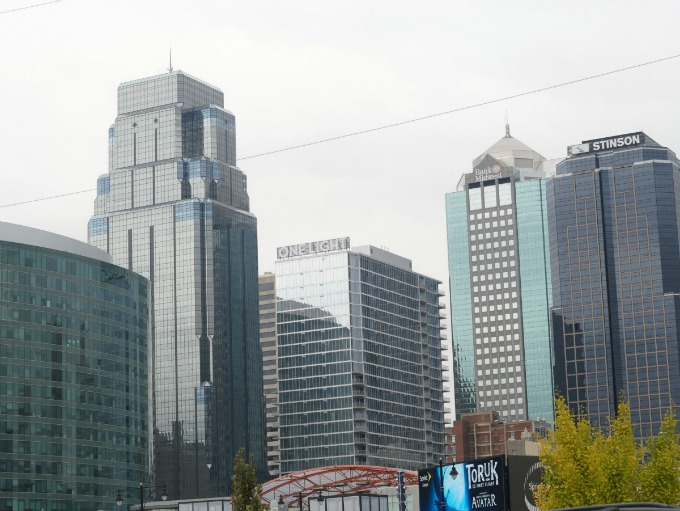 When you either move to or visit a new town, there are always things that you're looking for.  A great grocery store, somewhere to get your morning coffee or smoothie. A couple restaurants and maybe a great boutique that has a fab gift items.
There are a ton of guides that will tell you about these places. Personally, when I visit a new town, I try to find some creative stores. A yarn shop. A bead store. Fabric shops or a kitchen store that's not one of the big chains. The Kansas City area has all of these things, and so much more.  I'm going to tell you about a few of my favorites.
Ink Paper Rubber
Ink Paper Rubber is sort of like a Mixed Media paper arts store.  They have mostly papercraft kind of supplies, but lots of and unique items like inks, paints and specialty papers. They have a few scrapbook items like some dies and very select papers. However, these are usually used in one of the myriad of creative projects that are on display in the shop. I always pick up something fun every time I drop in.
7220 W. 80th Street, Overland Park, KS 66204
Beadazzler Beads
A lot of bead stores have gone to either selling mostly stone and pearl beads, or to selling all their beads by the piece.  That is if you can even find a bead store any more.  Beadazzler still carries a lot of Czech pressed glass beads, which are my personal favorite style. They have a huge selection of everything they carry, offering most items in multiple sizes. It's always hazardous to my financial health when I go in.  This is right across the street from Ink Paper Rubber, too.
7315 W 80th Street, Overland Park KS 66204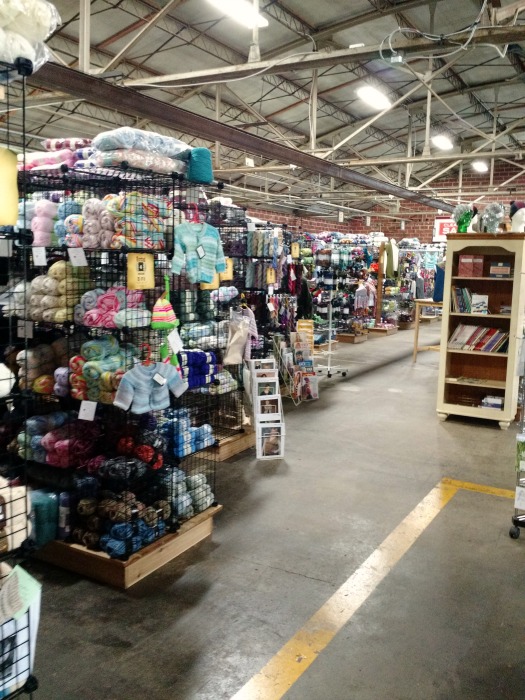 Angelika's Yarn Store & Knitcraft Yarn Store
Okay, this is literally yarn heaven.  It's a gigantic 5400 square foot building that's jam-packed full of yarn.  There are two yarn stores here, under one roof.  One is run by Robert (Knitcraft) and one is run by Angelika.  They have totally different selections and a little bit ( or a lotta bit) of everything. The best part? There's green tape that runs down the middle of the floor, dividing the stores. It's fantastic! Oh, and the people are really nice and helpful, too.
500 N Dodgion St, Independence, MO
The General Store & Co.
The General Store & Co is the kind of store that everyone wants in their town.  They have amazing gift ideas, lovely home décor, and those deliciously risqué gift ideas that you can only offer up to your best of friends. They're huge proponents of locally made/domestically made, and have curated a really fabulous collection of items. They have two locations – The Santa Fe location is just around the corner from Ink Paper Rubber and Beadazzler.
7922 Santa Fe Drive, Overland Park, KS, 66204
4817 W. 119th Street, Overland Park, KS 66209 – Located at Hawthorn Plaza
Mr Gyros Greek Food
Okay, okay.  So Mr Gyros isn't technically a "creative" kind of place, but their food is sooo good. It's easily as good as you'd get in an actual restaurant at a fast food kind of setting.  And they have a little bit of everything.  You can get Moussaka or Dolmades or Spanikopita or just Gyros, among others. The choices are endless, and they're reasonably priced.  I always try to eat here when I'm nearby.
These are a few of my favorite hidden gems in the Kansas City area. Hopefully, you'll pop in to one of them and let me know what you think! Be sure to check out the ForRent.com guide to Kansas City, too!