Welcome to the 2015 Spring Fashionista event, hosted by Still Blonde After All These Years and ModlyChic.  This has become an annual event that we really look forward to here at How Was Your Day?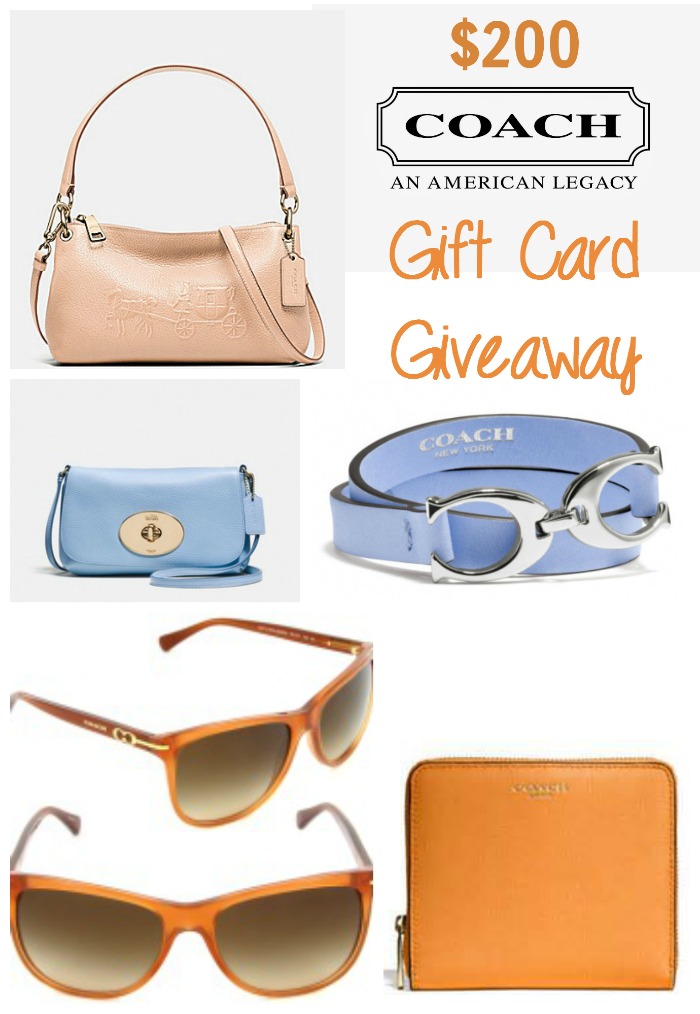 This year, we decided to do something different.  Something kind of awesome and amazing.  We're giving away a $200 gift card to Coach! Yeah, that Coach.  Wanna get a wallet?  We've got ya covered.  A wristlet?  Not a problem! Some super sweet sunglasses for Spring?  Yup. Coach even has some pretty fabulous bags for under $200.
Originally, we were going to award the Embossed Horse and Carriage Crossbody in pebbled leather to a winner, but we decided to let you choose your own item!  Everything shown in the picture is less than $200.  Some are less than $100!
Ready to enter?  Of course you are!  Enter in the widget below.  And, of course, it's open Worldwide, except where prohibited.  We love our International friends!
Coach gift card
 
But wait!  The fun is just beginning!  There are a ton of awesome grand prizes, too.  Things like $500 Paypal Cash (WHOA!!) and a $300 gift card to Monroe and Main!  Um, yeah! And there's even more!  Now that you've entered here, hop on along to all the other awesomesauce blogs participating.  Each one has a prize package valued at at least $125, and it's alllllll fashion.  

Still Blonde after all these YEARS , ModlyChic, Spring Fashionista Events Giveaway and the Spring Fashionista Events Giveaway bloggers are not responsible for sponsors/bloggers that do not fulfill their prizes or for any product failure or harm caused thereby.