This salad & vinaigrette recipe was shared by Holly Clegg.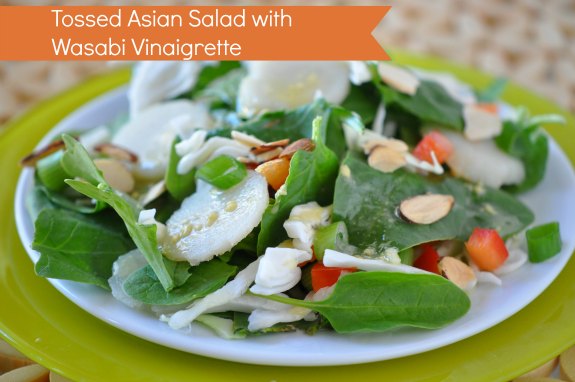 I think everyone know that I love salads. I mean everyone. I stop random people on the street and tell them "I LOVE SALAD." Yeah, they may think I'm strange, but it's ok! When I find a new and unusual recipe to try, I just have to make it.
Wasabi Vinaigrette adds punch to this great crunchy combination of slaw and spinach topped with toasty almonds. Combine salad mixture, make vinaigrette, refrigerate and toss together to serve.