A tasty and delicious green beans almondine recipe to replace the green bean casserole.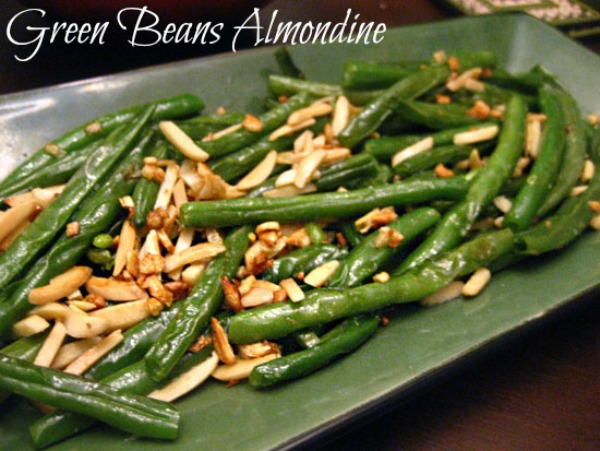 The holidays are a time of traditions, and food is a huge tradition in most families. It seems that every year, there are a few dishes that always make it to the table. And for some reason, they're never served at any other time – only Thanksgiving and Christmas. In my family, Green Bean Casserole is one of those "once a year" dishes.
Honestly, I'm not a big fan of the classic Green Bean Casserole dish made with the gloppy soup and other stuff. Although the crispy onions for the top are pretty tasty. I prefer my vegetables less disguised, if you will. This Green Beans Almondine recipe is the perfect addition to your holiday table that your family will love.