Sparkle makes everything better.  These glittered wine glasses are no different.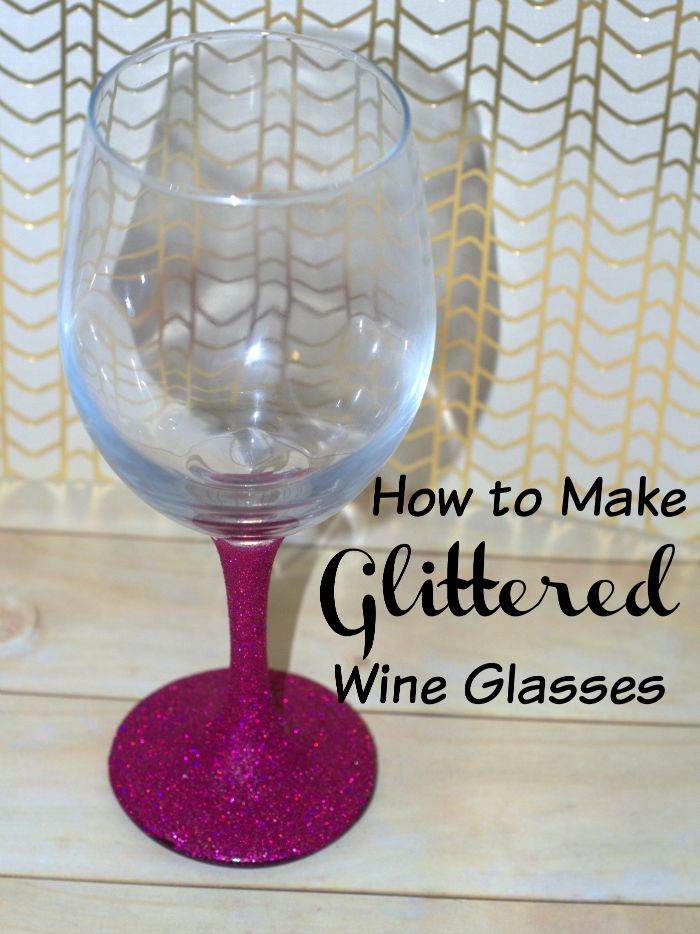 As we all know, glitter makes everything better. A lot of people refer to glitter as the herpes of craft projects, but I don't feel that way. Nope. You just have to treat glitter right, and it will make you happy beyond measure.  I mean, I love me some glitter craft projects.
Lately, I've been seeing these glitter wine glasses all over the place. Since I do love glitter, I decided that I needed these glittered wine glasses in my life. However, the prices were a bit steep. I've seen these glitter wine glasses going for $10 to as much as $22 a piece. Oh no. I figured if everyone has these, they can't be that hard to make a glitter wine glass.