I can still remember the first time I had Passion Tea Lemonade. They had just opened a Starbucks in the resort-y desert town I lived in. Having moved there from Seattle, I was super stoked! Of course, everyone else in town was, too. It wasn't uncommon to wait for 2 hours to get a drink. Looking back now, that seems like utter insanity.
Anyway. I was going through the drive thru with my mom and the people in front of us were getting these drinks that were kind of a dark pink color. My mom asked me "what's that they're having?" I was all like "uhdunkno" like kids do and told her to ask the people at the window. Well, it turns out they were having Passion Tea Lemonade. We decided we would try that next time, which was like later that day or the next day.

Fast forward 100 years. Well, okay, only 10 years or so. Passion Tea Lemonades are still one of my go-to drinks, but they're $4 apiece now. Last time I had one, I was thinking "I could totally make this at home." And it turns out, I'm right! You can make it at home too.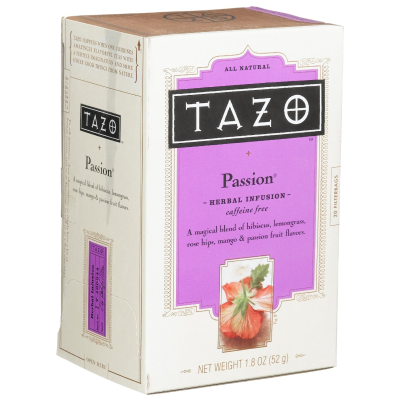 Here's what you need:
Tazo Passion Tea – About $4 for a box that makes 12 quarts. I got mine at the local health food store.
Lemonade ( I made mine. Scroll down for recipe)
Sugar or simple syrup
Ice
Brew your tea according to the package directions. I made the 2 quarts of tea, like regular iced tea. Get a glass out. Fill with your desired amount of ice. Fill your glass ½ to 2/3 of the way with Passion Tea. Top off with lemonade. Add some sugar or simple syrup, if desired. I like to add about ¼ to ½ teaspoon of sugar in a 16 oz glass.
Voila! You've now made Passion tea Lemonade at home.
Want to make your own lemonade? Great!
You will need:
2 quarts water
1 cup lemon juice. That's 4-6 lemons (or use bottled. I won't tell!)
½-1 cup of sugar, depending on level of sweetness. I use about 2/3 cup
Combine lemon juice and water. Add sugar slowly, while stirring. Taste and adjust to your desire.
Yes, you can use Splenda or something similar instead.
Something else I learned – Chalkboard glasses are cute, but totally useless. Once your glass starts to sweat, the chalk goes away.