I'll admit it – I'm not a huge Black Friday or Cyber Monday shopper. Now, give me Small Business Saturday, and I can do some damage. However, there are some deals that are just too good to pass up on Black Friday and Cyber Monday. Here are some of our favorite deals for the Black Friday 2016 and Cyber Monday 2016.
The best part is that a lot of these deals aren't just good for this weekend. So, when you don't find that exact perfect gift, come back and see what other great ideas we have for you!
Links may be affiliate links. I get a few cents if you buy something through my link, and it helps keep us in lattes for the holidays.
Our skin is our largest organ, and everything we come in contact with is absorbed by it. That's one of the reasons that it's so important to pay attention to what products we're using. Juice Beauty, Gwyneth Paltrow's beauty line,  known for their amazing organic products, is offering 30% off their best sellers for Black Friday, and a special discount on the travel size Lifting Neck Cream.  Good on 11/25 only.
Sephora has a ton of mini kits and small sets that would make great stocking stuffers, or advent calendars for the beauty lovers in  your life. They start at $10, and include brands like Too Faced, Josie Maran, Origins, Tarte, Urban Decay, and Make Up For Ever, among others.
Of course, you want your hair to look amazing! HIS has all the greatest professional quality tools to help your hair, no matter what the situation is.  They have curling wands, flat irons, great blow dryers, even haircare products to help protect from the damage styling can cause.  They're doing 50% off sitewide with the code GIVEHSI50 through 12/31/2016!
Ulta has some great deals, starting at just $10.  You can get the Naked Flushed palette from Urban Decay for $15. Butter London Lips & Tips sets for $11. Laura Geller Delectables Eyeshadow Palette for $22.50…Serious deals!  These are through today, then the Black Friday deals will hit.
Know someone that struggles with their wardrobe?  They want to look fashionable, but are just missing the mark?  Or maybe they've been out of the game so long, they don't even know what to wear any more.  The Style Confidence Club is designed to help rid your closet of the stuff that's not right for you, build a capsule wardrobe, and put together outfits flawlessly. Get $50 off the lifetime membership price with code SHOPSHARE50 through 1/31/17.
We all want the convenience of pre-planned meals and grocery lists that are put together for us. PlateJoy is doing that. You take a survey that determines your lifestyle, eating habits, food preferences, and more, and PlateJoy creates a meal plan that fits that lifestyle. It sends shopping lists to your phone, so you just buy what you need, and make your recipes at home. Easy peasy. Get $15 off your 6 month membership with code SHOPSHARE15 through 1/31/2017.
We all have that hard to shop for person on our list. Brookstone is oftentimes the answer to that problem. With the best gadgets, and the newest in tech items, there's bound to be something for everyone.  Brookstone is offering 20% off orders of $125 or more, plus free shipping when you use code SHOPSHARE20. Good through 12/1/16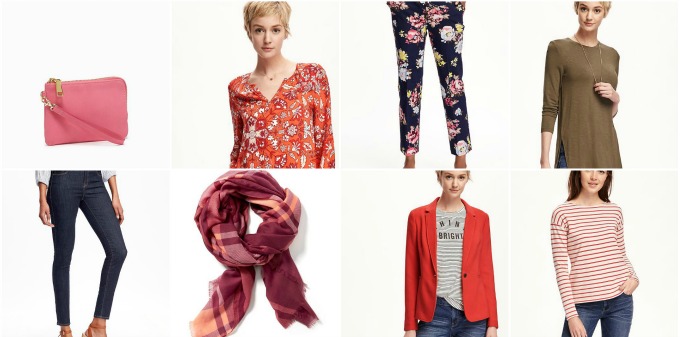 Old Navy has some really great deals on clothes on the regular. Factor in their black friday deals of 50% off almost everything, and free shipping over $25, and you may not be able to resist. I almost always pick up a coat and at least some new sweaters on their Black Friday sale. Perhaps you see something from our Old Navy Mix and Match Wardrobe or Our Great Finds from Old Navy that you've been pining for!  Now's your chance!
We'll be updating this list as we come across deals that are too good to pass up. Keep it bookmarked!