Welcome to the Crazy Cupid hop, hosted by Cheap is the New Classy! An awesome group of bloggers have come together to bring you excellent Valentine's Day related prizes.
Here at How Was Your Day?, we've partnered with Mavea to bring you a really fantastic water filtration pitcher. This filters out the contaminants, heavy metals, pollutants, and Chlorine taste and smell. Who doesn't want that, right? ARV $35.
Ready to enter? Do so in the Giveaway Tools widget after the jump.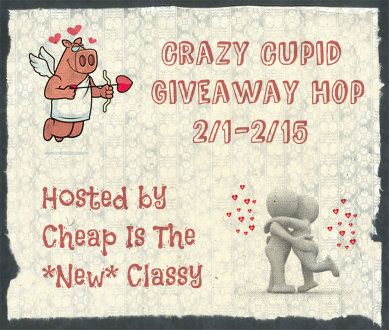 Now that you've entered here, hop on down the list to see what other treasures lie in store for you to win.
*Crazy Cupid Bloggers are not responsible for prize shipment and fulfillment.