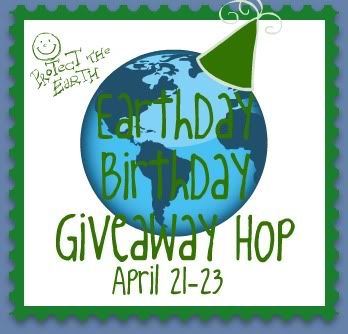 Can you believe this is the 42nd anniversary of Earth Day? Do you think things have gotten better or worse? The Kids are Grown, Now What?, Planet Weidknecht and Going Crazy, Wanna Go? are bringing you this giveaway hop. Each participating blogger is holding a giveaway for an earth friendly product worth at least $20.
How Was Your Day has teamed up with Endangered Species Chocolate. Together, we're giving one awesomely lucky reader an assortment of Chocolate! Endangered Species Chocolates are gluten free, vegan, and certified Kosher. Read my whole review here.
You know you wanna win it. Enter in the Rafflecopter!
Go forth and enter all of these wonderful giveaways and let us know what you are doing to celebrate Earth Day 2012!